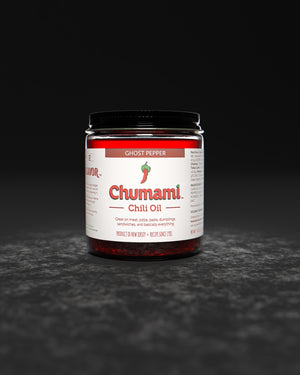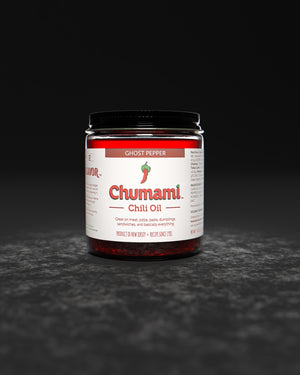 On Sale
Chumami Chili Oil - Ghost Pepper
The Chumami Ghost Chili Pepper Chili Oil is packed with flavor! We've incorporated our signature ingredients such as fresh bird eye chili peppers, black vinegar, and garlic to ensure the same great quality and flavor as the Original. For those that like it extra hot, this chili oil will be a perfect fit for you. 
Ingredients: Non-GMO canola oil, bird eye chili peppers, garlic, black vinegar, ghost chili peppers, chili powder, fermented black beans (salt, black beans), sugar,
For wholesale requests, please contact us at team@chumamichilioil.com.